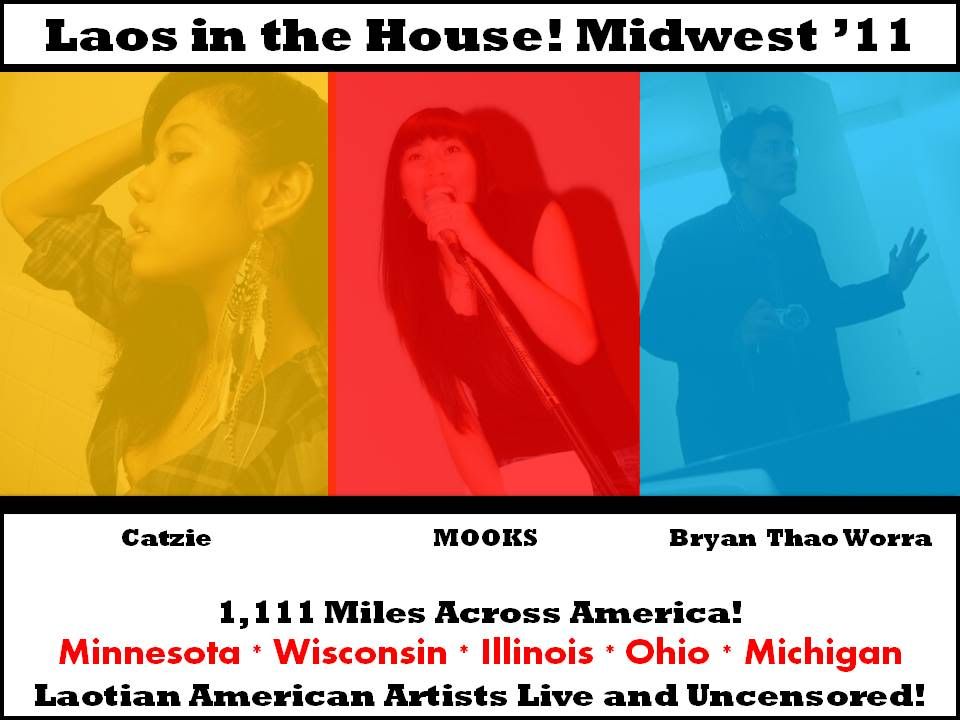 The long-awaited Laos in the House: Midwest tour is now on
Kickstarter.com
and they have sixty days to try and raise $5,200 to make it across the Midwest, traveling to cities in Minnesota, Wisconsin, Illinois, Michigan, and Ohio and places in between.
After the Lao American Writers Summit in Minneapolis and the successful Legacies of War: Refugee Nation Twin Cities exhibition and theatrical performance, it was clear from many of guests and readers across the US that you wanted to see similar programs in your own cities and states. We know something like this has never been attempted before by Lao writers and visual artists but we think it's important to try.
Catzie of Yellow Rage, Mooks and Bryan Thao Worra are really excited about this tour and they have lots of exciting things to offer sponsors as rewards. But whether you chip in $1 or $5,200 your contributions definitely make a difference.
During their trek across the Midwest they'll be covering at least 1,111 miles sharing Lao American art and literature and more importantly, looking for new artists and community members to share our voices and journey with.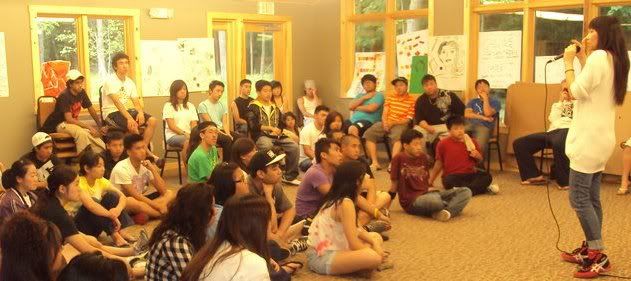 As a community, Lao have been in the US almost 40 years now but we still have less than 40 books by Lao writers in our own words, on our own terms. But now is the time to bring those stories forward and we all hope you'll join us in making this possible!
http://www.kickstarter.com/projects/1064450543/laos-in-the-house-midwest